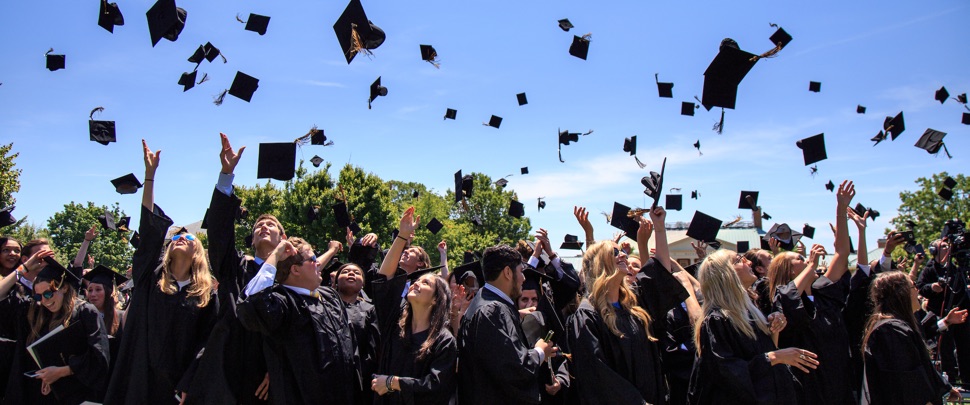 Where/how do I get my transcripts?
Please contact the Registrar's Office.
---
How do I update my information?
To change your name, email address, postal address or other information, please login to WakeNetwork and update your information. Additional information about how to access Wake Network is below.
---
How do I activate an Alumni Gmail account?
Follow these instructions.
---
What is WakeNetwork?
WakeNetwork is a set of tools and services that allow registered alumni, parents, and friends to maintain a closer relationship with Wake Forest.
---
How do I connect with other Deacs?
Please use WakeNetwork. Personal contact information cannot be given out by phone or email.
---
When does my community hold events? How do I start a community?
Please visit WAKECommunities.
---
When is Homecoming?
We look forward to welcoming you back to campus during Homecoming and Reunion Weekend. For more information, please visit the Homecoming website.
---
When is Commencement?
Commencement 2023 will be held May 15.
---
How do I book an event on campus?
Please visit the University Events Office.
---
How do I book a wedding on campus?
Please contact the appropriate office.
---
How do I make a gift?
To make a gift online, or to learn about all the ways you may make a gift to Wake Forest, please giving.wfu.edu.
---
How do I join the Wake Forest Alumni Association?
You automatically become a member of the Wake Forest Alumni Association upon graduation from Wake Forest University. There is no membership fee, but please consider making a gift to one of our scholarship funds.
Where can I find pictures of a Wake Forest event I recently attended?
Visit our Flickr page for a walk down memory lane!
Have a Question?
We'd love to hear from you! Please send us any question or comments you may have.