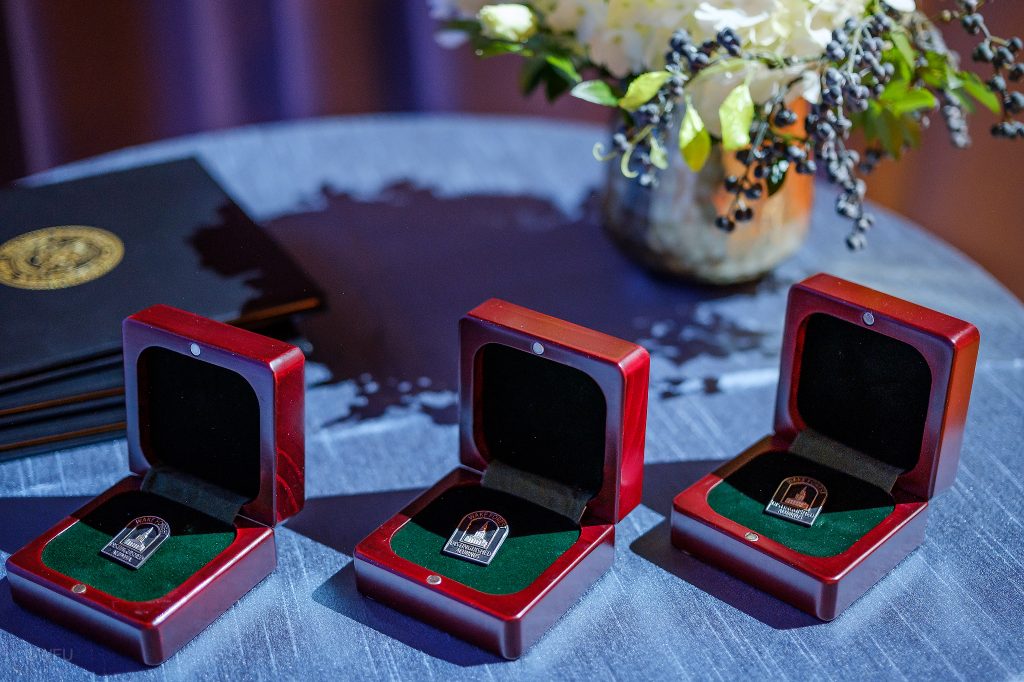 About the award
Each year the Wake Forest University Alumni Association presents awards to alumni whose achievements and recognition have reflected honor on their alma mater. There are several criteria for selection: alumnus/alumna who embodies the values and core principals of the University and has demonstrated extraordinary service to the University, their field, humanity, or society.
---
This year's recipients
The 2022 Distinguished Alumni Awards were conferred on Friday, April 29. This year's recipients are former Board of Trustee chair Donna Boswell ('72, MA '74), groundbreaking scientist Eric Olson ('77, PhD '81, D.Sc. '03) and inspiring athlete Rodney Rogers ('94).
---
Previous award winners
---
Nominations
Nominations are accepted from members of the Wake Forest community. The Executive Committee and the Volunteer Identification Committees of the Alumni Council, representing the Wake Forest Alumni Association, will suggest a list of finalists. These names will be reviewed and invitations will be extended to a small number of alumni each year.
The Pin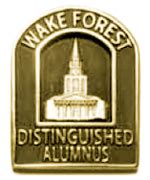 Designed and cast in 2010, the Distinguished Alumni Award pin was created to honor Wake Forest alumni who have received the highest honor of the Alumni Association. Given only to Distinguished Alumni Award honorees, this exclusive pin signifies our pride in these alumni whose lives reflect the spirit of Pro Humanitate.