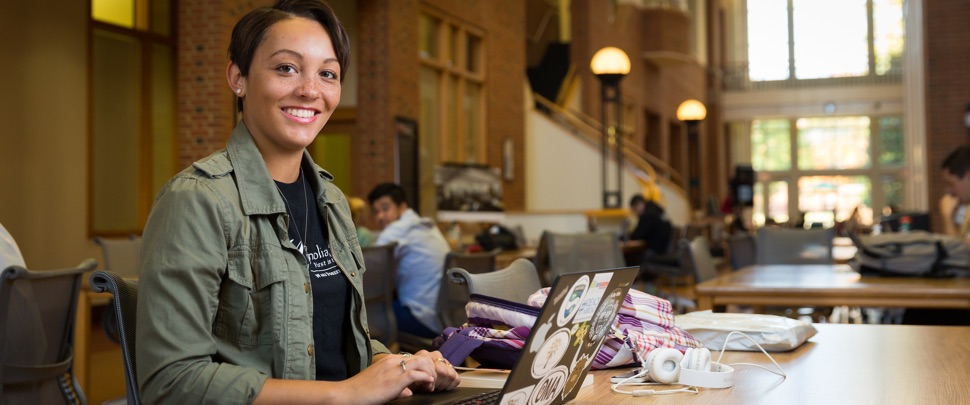 Activate your Alumni Gmail
---
Use your student email account or personal Gmail
Step 2: Activate your Alumni Gmail in Wake Network
Click the Settings tab
Fill out required fields
Click Activate. Done!
Note: It may take up to 15 minutes for your Alumni Account to activate.
Step 3: Sign-in to your Alumni Gmail
Log in to Gmail using your full alumni email address (ex: TheDemonDeacon@nullalumni.wfu.edu)
Forget your username or password? No problem! Easily access or reset through Gmail.  Still not sure?  Contact alumni@nullwfu.edu for help.
FAQ
---
How do I move my existing @wfu.edu email messages to my new @alumni.wfu.edu account?
There are a few options available for transferring your existing emails. Please review the following chart and then select the option you prefer for further instructions.
Google Takeout
– It's free
– You can transfer labels
– You can transfer all file sizes
– Uses the Cloud
– May take up to a week to complete the transfer
BackUp Gmail for Mac
– $9.99 on the Mac App Store (works on Mac)
– Does not transfer labels
– Transfers all file sizes
– Not supported by WFU
How do I transfer my contacts from my @wfu.edu account?
Step One: Export your Gmail Contacts – When exporting contacts from your student Google account, be sure to use the Google CSV format. This makes it easy to import them into your Alumni account.
Step Two: Import your Gmail Contacts – Now you can use the CSV you have created to import your contacts into your Alumni Google account.
Can I share my @wfu.edu Google Drive Files with my new @alumni.wfu.edu account?
Yes! We know your files are important to you and you may want to access them after commencement. We recommend using Google Takeout to transfer your Drive files to your WFU Alumni Gmail Account.  You can also manually share and copy the files by following these steps:
Select the files you want to share in your student account
Right-click or use the "More" menu and select "Share"
Share the files with your @alumni.wfu.edu account
Log into your @alumni.wfu.edu account and open Google Drive
Select all of the files you just shared, and right-click or use the "More" menu to select "Make a Copy"
**"Make a Copy" will create a copy of each of these documents that are now owned by your @alumni.wfu.edu account.  If you do not Make a Copy, the file will be deleted from your @alumni.wfu.edu account when your @wfu.edu account is deactivated 60 days after Commencement.**
How long do I have to transfer my information to the new account?
Your current @wfu.edu account will be deleted two weeks after your in person graduation.
Help! I can't access my alumni account! Who should I contact?
We're happy to help! Contact us at alumni@nullwfu.edu or 336.758.5264 any time.
Want to temporarily forward your student emails to a different account?
Click here for further instruction.