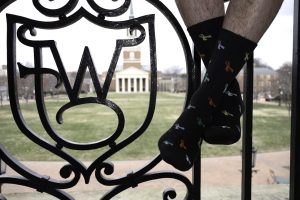 Founded by recent Wake Forest alum, Jake Teitelbaum ('17) following his treatment for Lymphoma, with the mission of helping patients bring personality to treatment, Resilience has launched a sock design for a fellow Deacon. After being consistently frustrated by the lifeless standard issue hospital socks, Jake Teitelbaum started Resilience, a socially motivated company working with individual patients to design custom socks and allowing them to wear a piece of personality throughout treatment. You can see a brief video about the company founding here.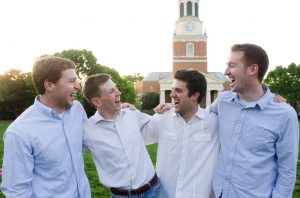 When Barrett Nichols ('11), a 29-year-old manager of operations at Delta,  was diagnosed with Leukemia in March of 2017, his former WFU suitemate and current WFU employee, Stephen Edwards ('10), contacted Jake to see if he could help put together a project and sock for "Bear." Inspired by Barrett's love for the outdoors, the design, "The Bear," is manufactured in Mt. Airy, North Carolina, less than an hour from Mother, So Dear. They're a bit more athletic than the average dress sock, sporting arch support plus cushioned toes and heels.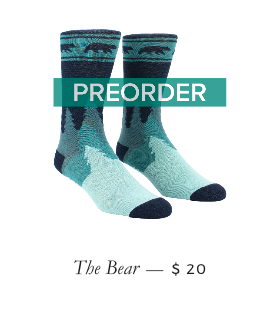 Each pair sells for $20. Twenty five percent of net proceeds are donated to Barrett to be placed in a health savings account and help with medical expenses not covered by insurance. Twenty five percent of net proceeds are donated to the Georgia LLS chapter to support blood cancer research. Finally, the other 50% of net proceeds is reinvested in Resilience to grow and help more patients. Please help spread the word and check out the other amazing projects at Resilience.Gives.