Wake Foresters on the West Coast recently had the opportunity to hear Dean Lynn Sutton of Z. Smith Reynolds Library speak about the future of the book and our award winning library.
On Saturday, June 23 twenty-one alumni in Los Angeles gathered at the home of Rob ('01) and Austin Holland.

Hosts Austin and Rob ('01) with ZSR Library's 2011 Excellence in Academic Libraries Award commemorative book.

Dean Lynn Sutton.

Wake Foresters learned about how ZSR Library won the 2011 Excellence in Academic Libraries Award. Given each year by the Association of College and Research Libraries, a division of the American Library Association, Dean Sutton translated the award into Demon Deacon speak — "It's like winning the NCAA championship for libraries." The award acknowledges university libraries that best align with their institution's goals. ZSR Library was judged on three categories: creativity and innovation, leadership, and relationships.

Dean Sutton also discussed ZSR Library's commitment to it's mission, which is "to help students, faculty, and staff succeed."
On the evening of Monday, June 25, 10 alumni (Faye '62 & Bill '61 Strum, Dr. Diane Schneider '75 and Capt. Dave Grundies '73, Todd Haring '98, Kay Ferrell '63, Rick Gentry '70, Jennifer Litwak '06 and Melanie Smith '97) gathered at Poseidon at the Beach restaurant in Del Mar, California to meet Dean Lynn Sutton and Director of Development Angela Glover. The group learned more from Dean Sutton about how libraries have changed in recent years and how ZSR Library is staying at the forefront of digital media.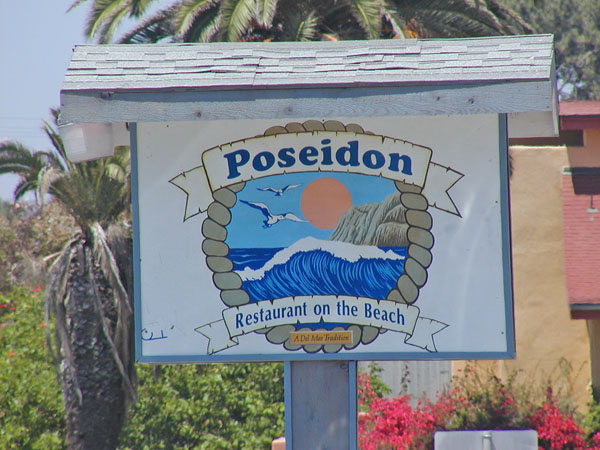 In the words of Angela Glover, "We watched the beautiful sunset, then shared stories about Wake Forest and learned about the future of the Z. Smith Reynolds Library. It was a great evening and fun was had by all. Thanks to Melanie Smith '97, President of the San Diego Club, for all of her help in helping to organizing the event."
The Alumni Office is glad to see Wake Foresters getting together on the West Coast to learn more about ZSR Library!