We take our fandom seriously and enjoy getting decked out in our Old Gold and Black to cheer on the Deacs not just in Winston-Salem, but across the country.
Constant and True
You can almost always find Deacon fans on gameday at these locations
Additional gatherings for the Boston College vs. Wake Forest Football Game on 10/22. Registration is requested.
Atlanta – Big Game Sports Bar
Baltimore – Smaltimore
San Diego – Tower 13 Beach Bar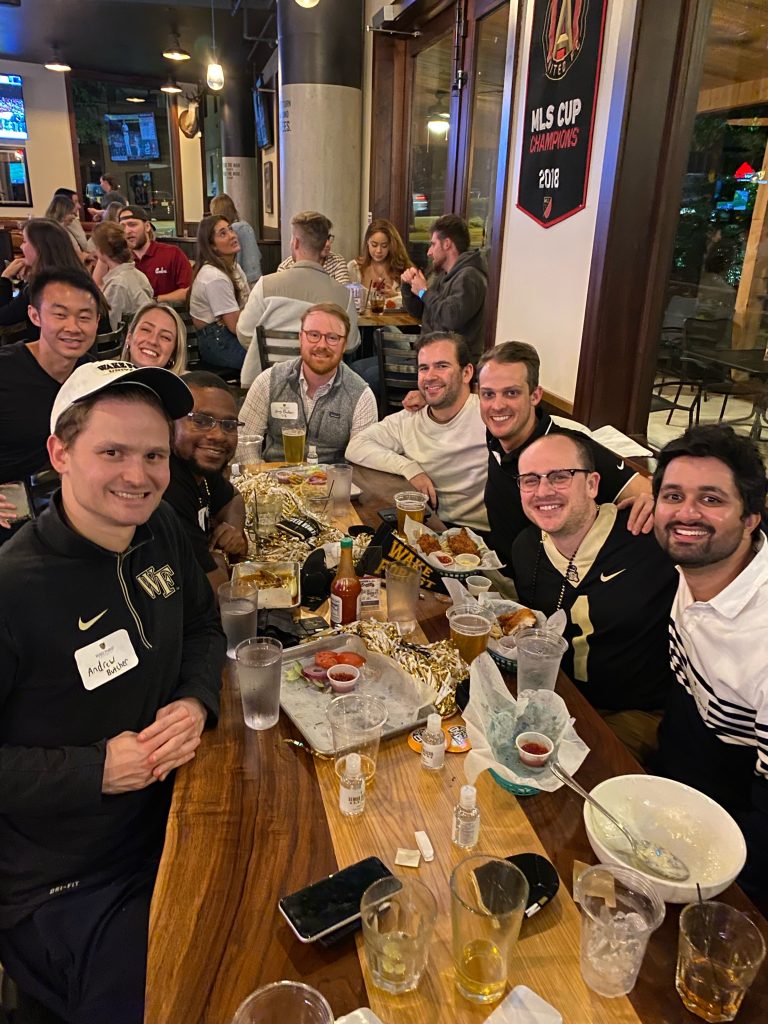 Go Deacs!