Special Events for Local Wake Foresters
---
Steeped in ancient traditions, tea is consumed all over the world embodying unique characteristics within different cultures. Mindfulness is the practice of bringing one's attention to the present moment. A mindful approach to drinking tea provides us with a moment to slow down and engage all our senses throughout the brew. This student-curated exhibit invites visitors to learn about the relationship between tea and mindfulness.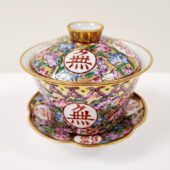 ---
---
For other events and upcoming games, matches, or meets with WF Athletics – see the full calendar button below.
University Events of Interest
Check back later for upcoming events in this category.
See full calendar